Free-Range Kids Book Discussion with author Lenore Skenazy and Park Slope Parents
Community Calendar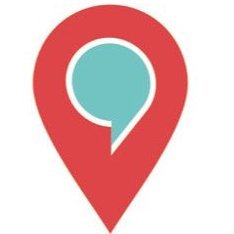 Event created by NPN Admin
How can we make sure that we're doing what's best for our kids? Are we making ourselves and our children crazy and anxious from all our worry? 
Our parents had different pressures than we do today. Do you feel parenting has changed from family-focused and instinctual to expert-driven and child-centric, with stresses from society constantly telling us we must do more? How do we as parents cope with that pressure? Let's discuss!
Sign up for this event and we'll send you an excerpt from Lenore Skenazy's book, Free Range Kids. Read the excerpt or the entire book over the next few weeks and then, on October 19th at 7:00pm we'll get together over Zoom and discuss with Lenore. (If you don't have time to read the chapter or the book, come anyway!)

The ultimate goal?  That we feel more confident as parents and our kids feel confident and happy too. Spend an hour with us in hopes that we'll all leave more calm about our parenting choices, more trusting of ourselves as parents, and more unified as a parenting community.
Registration is required. You will receive the Zoom link via email immediately after registering, and again in a reminder email shortly before the event.
If you would like to foster Free Range Kids, you can join the movement at Letgrow.org.
We are happy to be partnering with Brooklyn's Park Slope Parents for this event!
Lenore Skenazy: Ever since her column "Why I Let My 9-Year-Old Ride the Subway Alone" created a firestorm, Lenore has been declaring that our kids are smarter and safer than our culture gives them credit for. For this, she was labeled "America's Worst Mom." Nice. She turned around and started the Free-Range Kids movement, lecturing around the world and hosting the reality show, "World's Worst Mom." Now Lenore is President of LetGrow, the nonprofit making it easy, normal, and legal to give kids back some independence. The second edition of her classic volume Free-Range Kids is out! She recently spoke to Dax Shepard about parenting on his "Armchair Expert" podcast, here.
Have questions? Email Amy at amy@npnparents.org.